August is Breastfeeding Awareness Month. We are delighted to announce the official launch of our bank's first ever Nursing Room.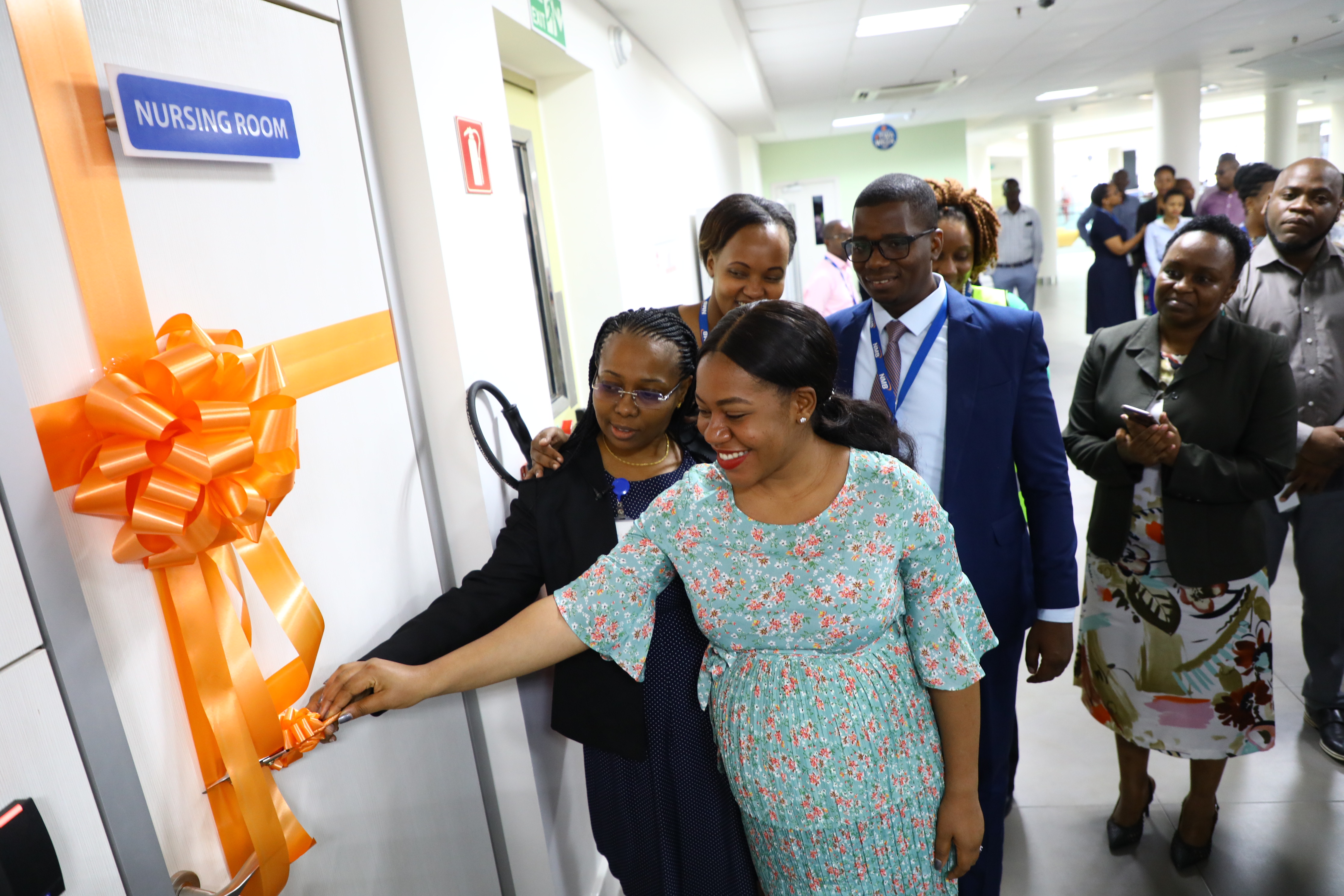 NMB Chief Shared Services Nenyuata Mejooli together with Grace Shemboko Management Trainee together cut a ribbon to officially mark the launch of the Nursing Room which is located at the Head Office 5th floor left wing. Looking on from right is Women Arise Chairlady Linda Teggisa, Ag CHRO Emmanuel Akonaay and Head of Innovation Josina Njambi.
In pursuit of improving employee wellness by enhancing employee experience, championed by Women Arise, Management considered and approved the introduction of the nursing room for breastfeeding mothers that will be used by Head Office staff. Today we launched the nursing room which is located at the fifth floor (left wing) and we are pleased to see the realization of a mother's health and a child's growth at NMB. This facility at Head Office is an initial and pilot step while we explore options to roll out across the network- in zones and branches.
The distribution of breast milk from a mother to a baby is so important, as breast milk can provide all of the nutrients needed for a growing baby. Breastfeeding is a full journey for every mom and there are a lot of things to consider when it comes to the decision to breastfeeding a baby. We are hopeful that one of those decisions has been made easier through the availability of the nursing room.
This new initiative complements our commitment in creating an all-inclusive facilities for staff hence making our work place a better environment to support mothers.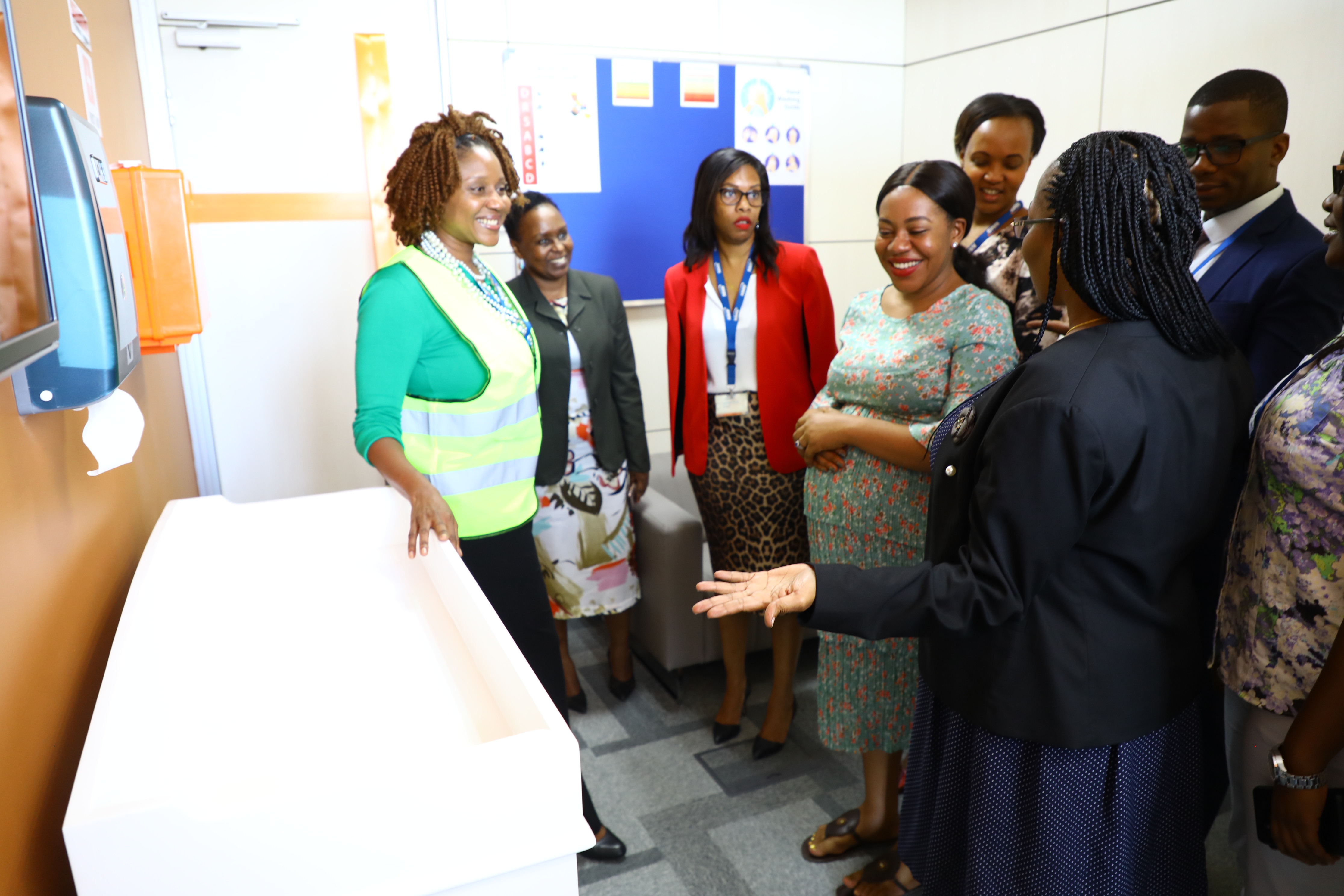 Looks of excitement of new nursing room table that will be used to change a baby's diaper