NMB Bank PLC has launched a reward campaign dubbed MastaBata that will see customers win cash, Smart Phones and a holiday trip to Dubai.
More than TZS 100 Million will be won in this promotion.
At least 200 NMB customers who will pay using NMB Mastercard or NMB Masterpass will stand a chance to win different prizes with the grand prize of a fully paid trip to Dubai for 2 with a four day three nights.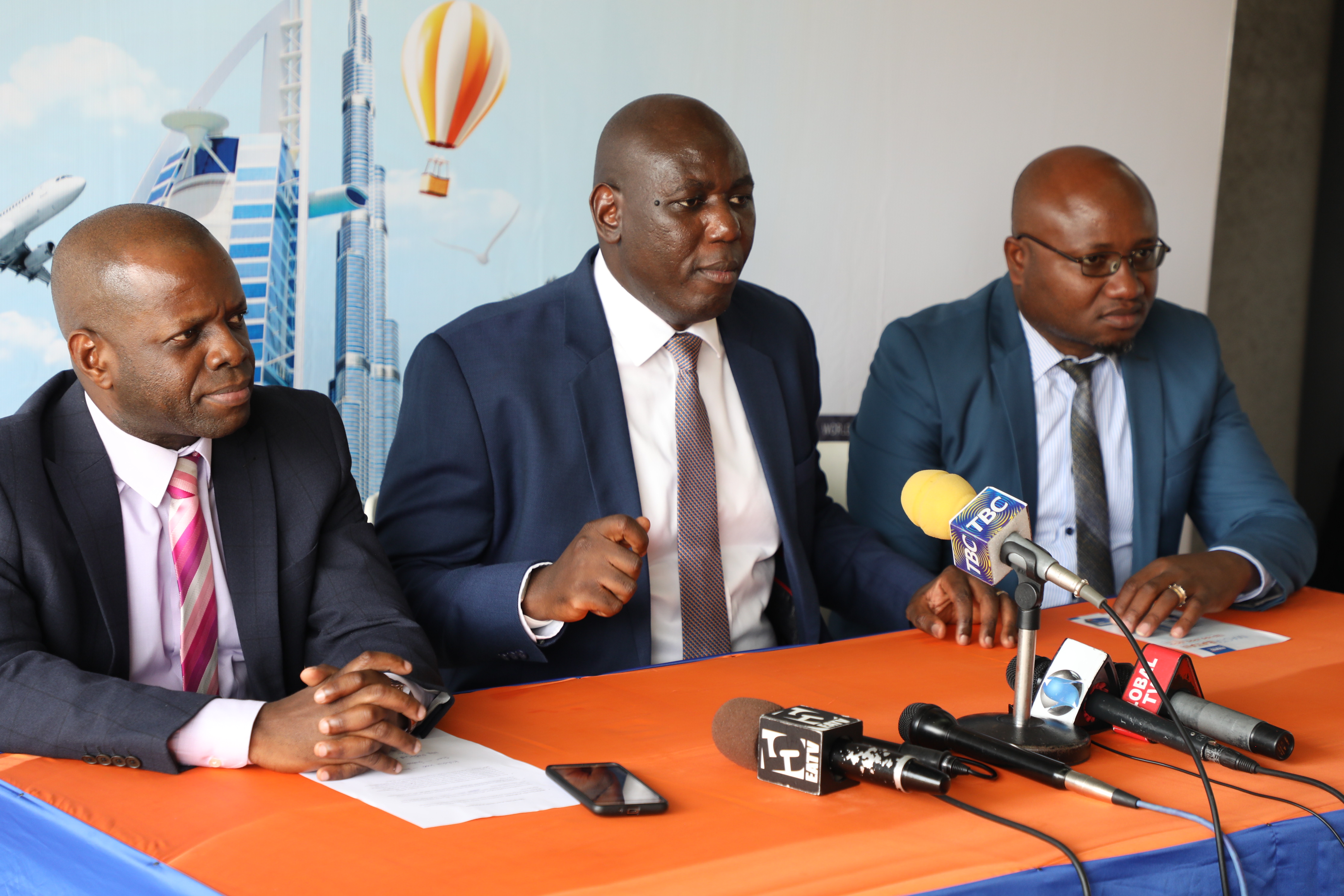 The promotion will run for two months effectively today, and is aimed at encouraging and motivating customers to use NMB MasterCard when paying for goods or service through  Point of Sales (POS) or Internet purchase common know as E-commerce. NMB customers paying using NMB MasterPass QR also form part of this rewarding program.
Speaking at the launch, the NMB Bank's Managing Director – Ineke Bussemaker said the promotion is a way rewarding its customers who have transformed together with the bank through its digital journey.
According to Ms Bussemaker, the promotion will have weekly, monthly and the grand prize winners who will win a trip to Dubai and is exclusive to existing and new NMB customers with NMB Branded MasterCard and NMB MasterPass
Ms Bussemaker said "as we end the year, we want to reward our customers and make them feel part of our journey by embarking on cashless society, remember usage of cash is not only expensive for individual and government but also it is risky, let us all use cards and scan to pay at the end of the year shopping and on our daily purchases." 
"We are grateful to our customers for their continued support over time. It is through their support that NMB has managed to come this far. This promotion aims at rewarding them for their loyalty and it is an incentive to our new customers for choosing NMB as their bank of choice," notes Ms. Bussemaker.
In the two months of the promotion, there will be weekly draws that will see 20 lucky winners every week walk away with TZS 100,000/- each, Monthly winners where 6 lucky customers will be walking away with brand new Samsung S9+ phones and the grand finale winners will witness 3 customers win an all-inclusive trip for two to Dubai.
Winners of the trip to Dubai can choose to be accompanied by their spouses or friends of their choice and the trips will be fully paid by NMB Bank and they will stay in a five star Hotel in Dubai for three nights.
NMB Bank is the first bank in Tanzania to issue secure EMV (Chip and Pin) MasterCard with contactless technology, and pioneered the largest roll out of contactless MasterCard payment cards in Tanzania to date.
Contactless technology allows consumers to make fast, secure and more convenient payments, and is ideal for quick payment environments where speed and convenience matter most such as taxis, buses, major retailers, grocery stores and fuel stations.