The Parliamentary Public Investment Committee (PIC) said on Tuesday that it is happy with the performance of NMB Bank Plc, promising to work with the financial institution to advance Tanzania's economic growth endeavors.
Speaking to journalists at a conference room within Pius Msekwa Hall shortly after a working seminar - which was organized by NMB Bank for the legislators - the PIC chairman, Dr Raphael Chegeni said it was encouraging that the bank was growing in all the performance parameters.
"The PIC is happy with NMB's performance. We now want it to continue rolling out its innovative products with a particular focus on farmers," he said.
Last year, the number of customers for NMB Plc grew by 24 per cent to reach 2.7 million from 2.179 million in 2016.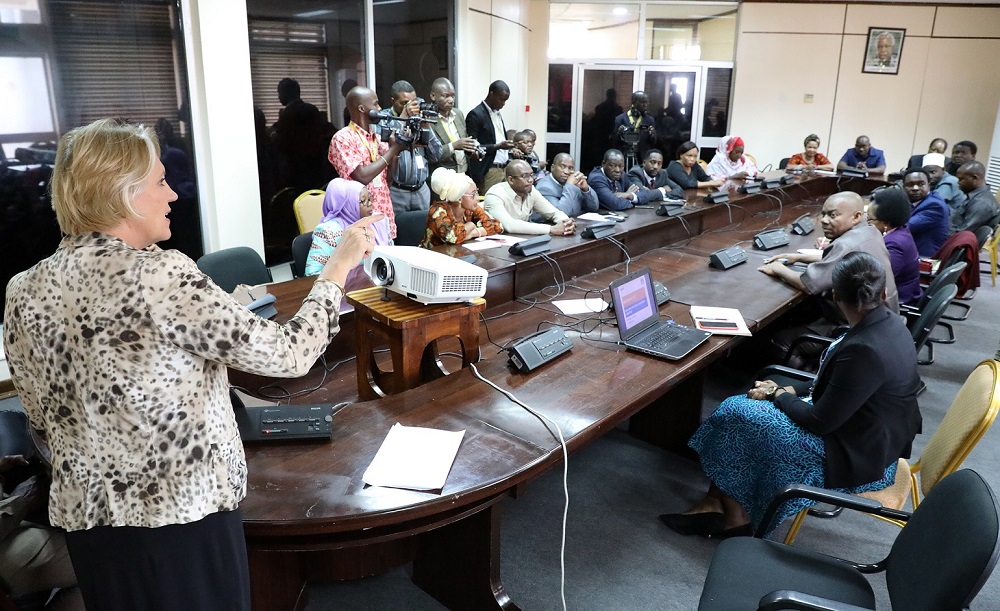 Similarly, the bank grew its branch network from 188 in 2016 to 212 last year before raising the number further to a total of 220 at present.
In 2016, NMB Plc had 670 Automated Teller Machines (ATMs) but the number grew to 770 last year while its banking agents (NMB Wakalas) grew from 785 in 2016 to about 4000 last year before growing further to 6000 at present.
NMB Plc's asset base rose by 11 per cent from Sh4.95 trillion in 2016 to Sh5.5 trillion while customer deposits rose by 14 per cent in 2017.
The bank registered a net profit of Sh93.5 billion last year. This was almost one-third of a total of Sh286 billion that was registered by all commercial banks (combined) in 2017.
True to its policy of issuing a third of its net profit as dividends to shareholders, the NMB Plc shareholders approved a total of Sh32 billion in dividend payments during its recent Annual General Meeting and the government – which owns a 31.8 per cent stake in the bank - received its Sh10.17 billion on Monday.
Speaking after Dr Chegeni, the NMB Plc Managing Director, Ms Ineke Bussemaker said the bank's officials held fruitful discussions with PIC members, noting that the issues raised during their meeting will be considered in the bank's operational undertakings. "We have received important views on areas where NMB should focus more. With a focus on agriculture, we will reach more rural farmers," she said.
Apart from PIC members, also present at the seminar was the chairperson of the Parliamentary Budget Committee, Ms Hawa Ghasia and her deputy, Mr Jitu Soni
Others were: chairperson of the Public Accounts Committee, Ms Naghenjwa Kaboyoka, chairman of the Subsidiary Legislations Committee, Mr Andrew Chenge and his Social Development and Services Committee counterpart, Mr Peter Serukamba.