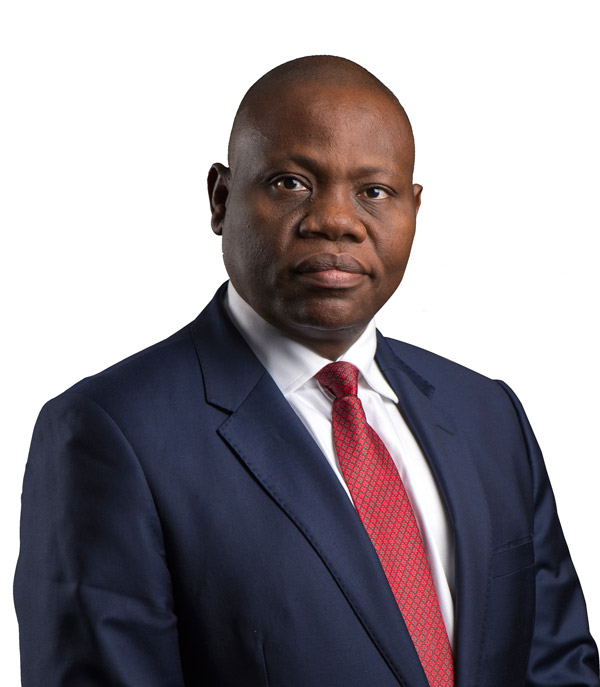 Mr. Juma Kisaame is the Chairman, Board of Directors of Uganda Revenue Authority.

Prior to his retirement in 2018, he was the Managing Director of dfcu Bank Ltd since 2007, during which he transformed fcu Bank from a niche development Financial Institution into a robust retail operation with total assets in excess of Ushs 3 trillion, over 60 branches, 100 ATMs, Mobile, Internet and Agency Banking.

He was able to successfully integrate the dfcu Ltd business stream into the Bank in 2008 as part of the business rationalization strategy.  Implemented Bank strategy to build a robust retail financial institution with special focus on agribusiness.  As a team, we made significant progress towards achieving our objective of financial inclusion including completion of the construction of dfcu House.

He was as able to turn around the Eurafrican Bank from loss making into a sustainable profit-making position.  Also trebled the Bank Balance Sheet in three years and increased market share from number 28 to number 11 and the branch network from one to five over the same period.  Successfully transformed the Bank into a key player in the SME market in Tanzania.  Established a robust Risk Management and Compliance unit that has ensured sound risk management practices across the Bank.

He was part of the team that built a successful leasing and mortgage operations at dfcu, growing it into the leading Development Finance House in Uganda, specializing in SME financing.

He participated in the establishment of the Non-performing Assets Recovery Trust, which made a recovery of Ushs 23 billion in the first 2 years of its operation.

He founded the Uganda Leasing Association in 2002 and held position of Executive Secretary until 2004.  Currently holding the Presidency of the African Leasing Association.  Pioneered the publication Lease Link and Afrolease News journals which are at the forefront of advocating for leasing development in Uganda and Africa at large.

He therefore has a wise experience in financial matters ranging from; development finance (leasing, mortgages and term finance), commercial banking, venture capital, board representation, debt recovery and asset management, financial management, treasury and management reporting.
Other Representations/Board membership positions
Director of NMB Bank June 2020 to date
Director of Jubilee Insurance 2000 to date
Board Member URA – June 2011 to June 2015
Vice Chairman of the Uganda Bankers Association – 2008 to 2012
President of the African Leasing Association since May 2006 to 2010.