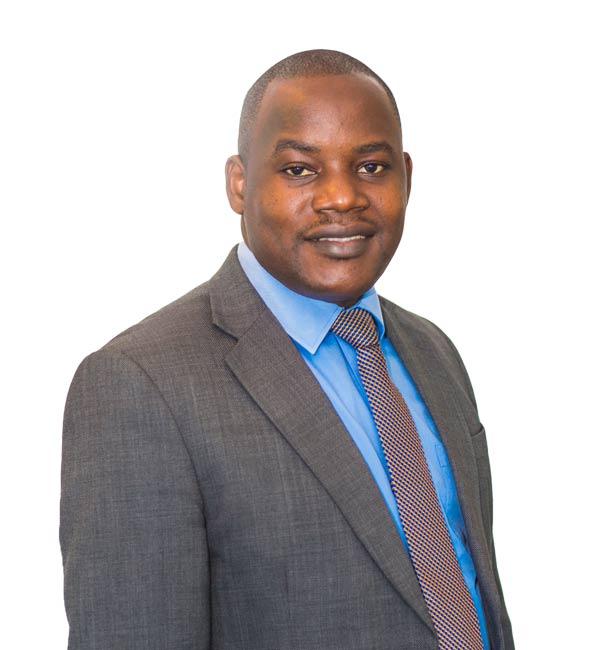 Mr. Benedicto M. Baragomwa is a seasoned Auditor, boasting over 11 years of experience in audit, financial risk management and corporate governance consulting in the banking sector. He started his career in 2008 with KPMG East Africa as an Auditor specialized in financial services assurance, where he grew through to Senior Auditor. In 2012, he joined Barclays Bank as a Risk & Control Assurance Manager responsible for risk management and controls.
Benedicto joined NMB Bank in 2014 as a Senior Audit Manager, where he played a major role in the transformation of the function to be the leading audit shop in the market until November 2017, when he was appointed as the Acting Chief Internal Auditor. He was then promoted to Head Internal Audit in June 2018.In November 2019, management and the Board appointed him as the Acting Chief Financial Officer.He is a beneficiary of the NMB's talents development program that is in partnership with Rabobank whereby he was attached at Rabobank Netherlands in 2016.  
Benedicto is an Associate Certified Public Accountant (ACPA) (T) andCertified Information Systems Auditor (CISA). He holds a MSc. Economics and Finance from University of Bradford (UK) and a First Class Bachelor's degree in Accounting & Finance from Mzumbe University. He is a professional member of the National Board of Accountants and Auditors Tanzania (NBAA), The Institute of Internal Auditors (IIA) and ISACA.